Hydrojetting
24/7 Plumbing Service for Your Convenience
Mammoth Lakes Hydrojetting
Safe & Effective Clog Removal in Crowley Lake & June Lake
Schilling Plumbing utilizes the most advanced and effective methods for solving plumbing and drain problems. If you have an issue with a clogged drain or sewer line, we offer hydrojetting in Mammoth Lakes, Crowley Lake, and June Lake. Our licensed plumbers can perform a video inspection, if necessary, to locate the problem and restore your drain system with hydrojetting.
Get in touch with us today at (760) 892-5100 for more information about our hydrojetting service.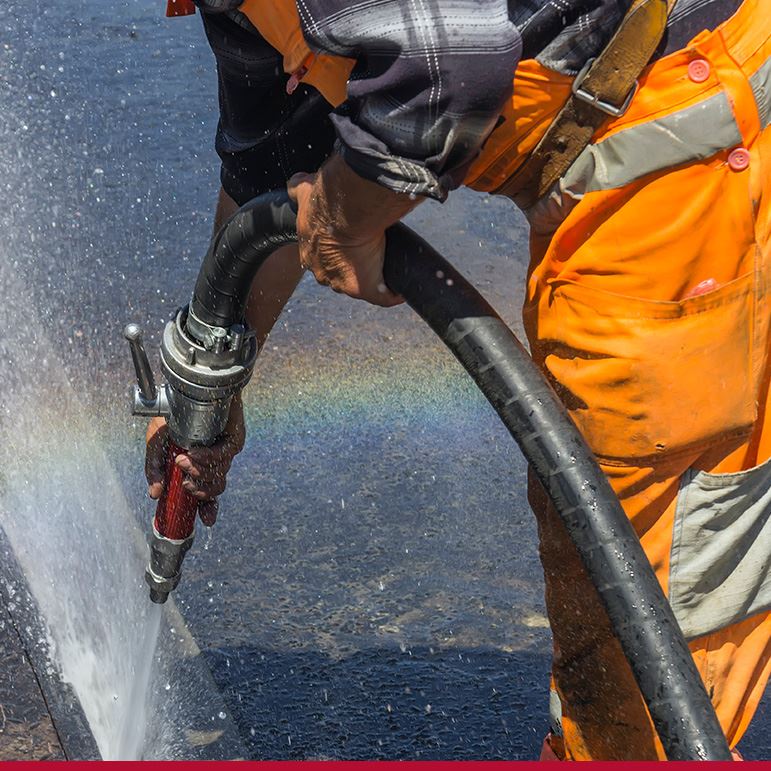 Call

(760) 892-5100

or Contact Us Online
to Request an Estimate & Learn More
About How We Can Help!
The Most Experienced & Trusted Plumbers
Providing Fast & Reliable Service Every Time
Comprehensive Drain & Pipe Cleaning
A clog can form anywhere in the drain or along the pipe to the main sewer line. When you have a clogged drain, your plumber may use a variety of methods to clear it. The best method for removing a clog depends on what is causing the clog, the size of the blockage, and the location in the drainpipe or sewer line. Hydrojetting is a versatile method that works for many different types of clogs.
Hydrojetting works for clogs caused by:
Mineral buildup
Tree root infiltration
Hair
Grease or oil
Soap residue
Scale on the pipe walls
Other types of debris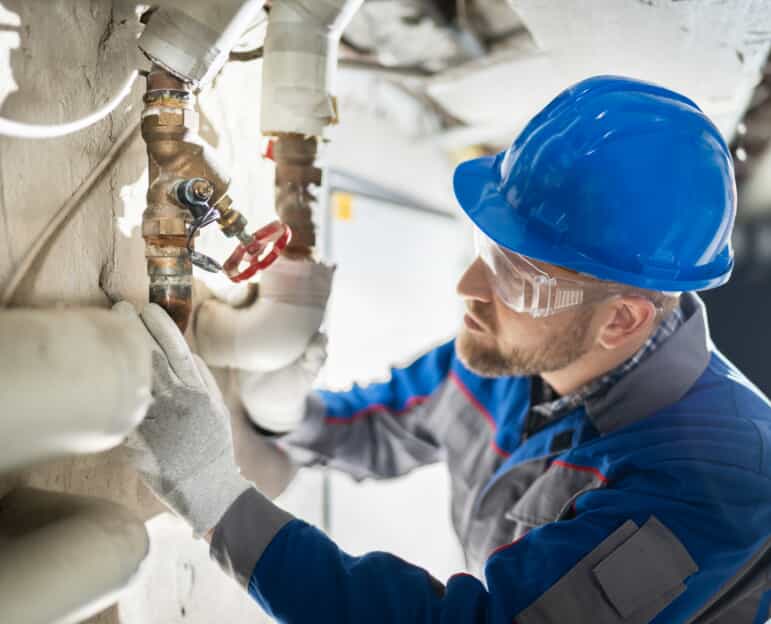 The Benefits of Hydrojetting
Hydrojetting removes clogs and clears the pipe using highly pressurized water. A flexible hose and specialized nozzles are used to pump high-pressure water into the drainpipe. The nozzles direct the water pressure where it is needed to blast away debris, buildup, and residue from the inside pipe walls, leaving the pipe completely clean.
The benefits of hydrojetting include:
Thorough pipe cleaning – A snake or auger removes the clog but doesn't clean out the entire pipe. The high-pressure water in the hydrojetting machine completely blasts away all the debris from the inside pipe walls. This leaves the pipe completely cleaned out and restored.
Effective for many types of clogs – The hydrojetting method is effective for removing many different types of blockages. This method can clear anything from soft grease clogs in the kitchen sink drain to tree roots in the sewer line.
Eco-friendly – Hydrojetting uses water pressure to clear clogs, so there are no toxic chemicals. This is better for the environment and avoids contamination of nearby ponds or rivers.
Lasting results – Since hydrojetting completely cleans out the inside of the pipe, the results last longer compared with other drain cleaning methods. If you've had trouble with recurring clogs, you will find that hydrojetting provides a more lasting solution.
Preventing future clogs – Using hydrojetting to remove clogs and clean out the inside of the pipe is effective for getting rid of the current clog and preventing future clogs.
Hydrojetting in Mammoth Lakes can be used as preventative maintenance for drains that have recurring clog problems or commercial drains that get heavy use and need regular drain cleaning. Your plumber can recommend a maintenance schedule that will best fit your needs.
Call to Schedule Service
If you are having trouble with a clogged, slow, or backed-up drain, our plumbers can inspect your plumbing system to determine if hydrojetting in Mammoth Lakes is the best way to get your drain flowing again. We offer fast, reliable service and same-day appointments are available.
Please contact us at (760) 892-5100 to request more information or schedule hydrojetting service.
Contact Our Plumbing Pros Today
Give us a call at (760) 892-5100 or fill out the form below!